UNITE 2006, an infernal affair
14th April 2006, my university's prom night, also known as UNITE 2006. It was held at Putrajaya International Convention Center, must admit the venue was good.
It was suppose to be a very meaningful night for most of us, since we are at our final year and will be graduating soon. Unless I can't finish my FYP, cause I only done 10% T_T
anyway, the night turn out to be a masacre. Everyone was busy taking photos the whole night, my eyes almost got blinded by the flash @_@. Of course I took quite alot of pictures myself too.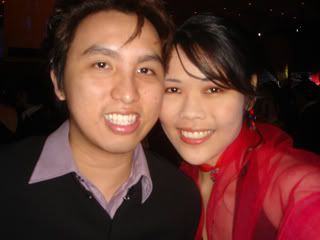 Close up
Table no.80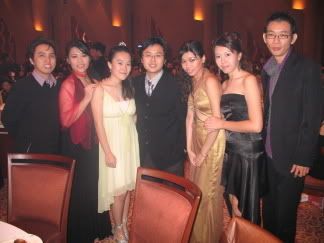 VR Gang
The biggest problem of the night is the food. we pay RM89 to eat what? few pieces of vege, half bowl of soup, expired bread and Chicken Rice? I can eat all of those in less RM5 anywhere else.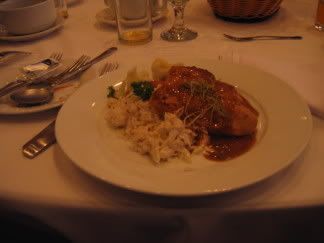 The chicken was as cold as ice
The programmes that night was nothing particular, just some band performance and dance ... stuff like that. The only good one was the violin player, which put up an excellent performance.
There was also the lucky draw.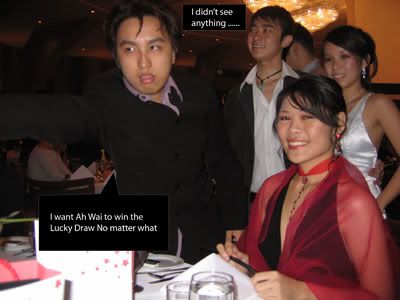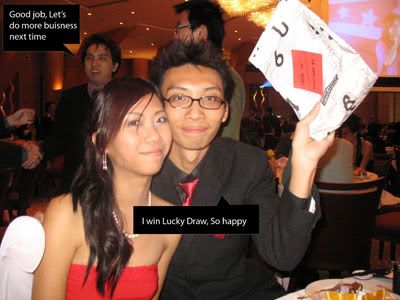 Yup, Lucky Wai really did won the lucky draw, must have been some conspiracy.
So basically the whole night was nothing but cam-whoring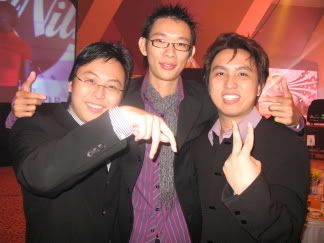 The VR Boys
They say opposite attracts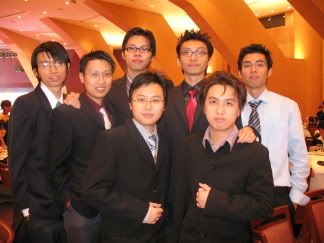 "MOU KAN DOU"
Joy and Han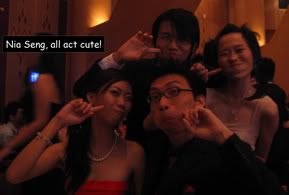 Cannot tahan this bunch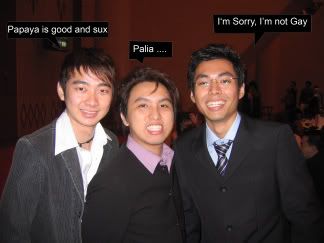 Alpha Room mate -Robin, Han , Jason
(left to right)
Bruce Lee: Chinese Language Society Life time achievement award winner
Eric: Future MCA President
Han: Future Chicken Rice stall owner
And there was also Kelly ....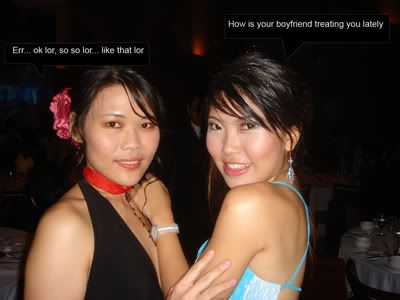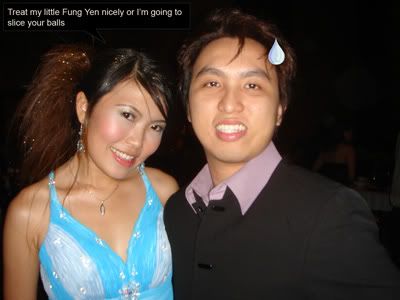 The Infernal Affair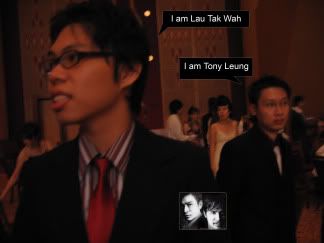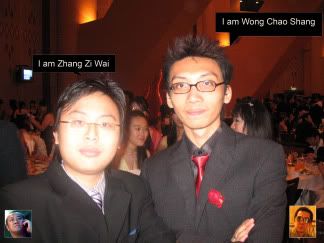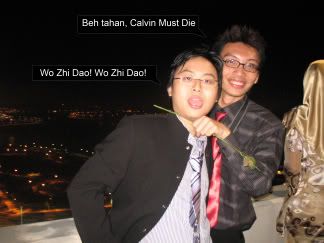 Overall we had some fun, won't have many more chances like this in the future. Let's rock while we are still young.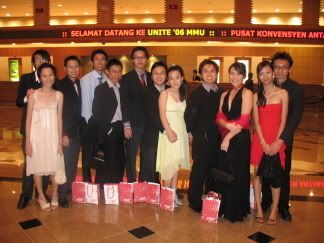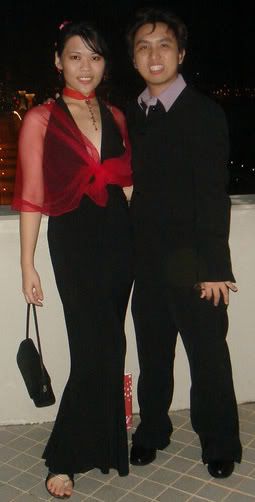 Good night and good luck.